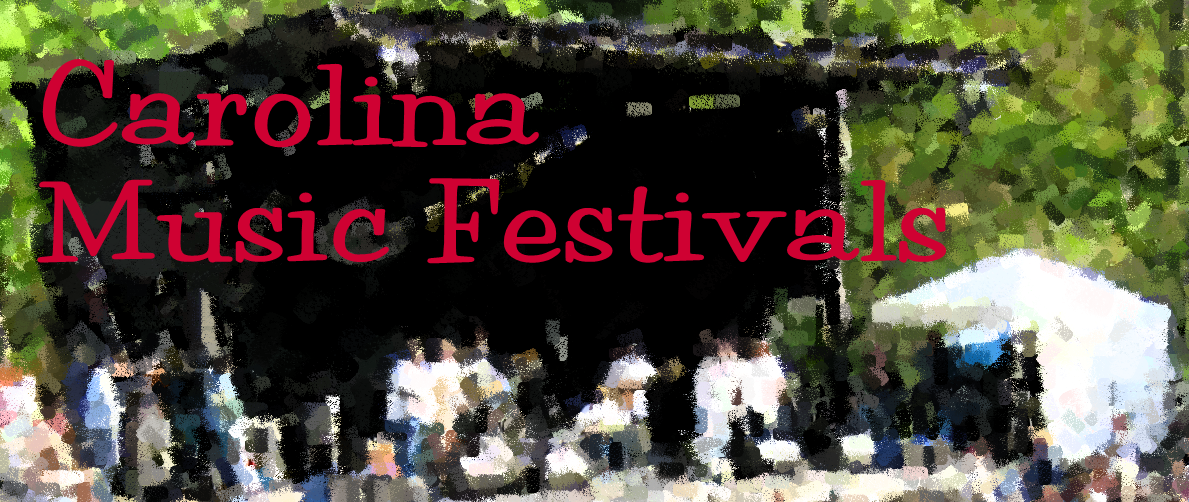 ** Mobile Users - turn your device sideways for better results **
Red, White
and Bluegrass Festival
Morganton, N.C.
The Red, White and Bluegrass Festival in Morganton each summer is another well-run festival that is deservedly a point of pride for the City of Morganton. The single-stage show held on festival grounds at the city's large Catawba Meadows Park is the city's annual Independence Day celebration.

The festival actually grew out of the city's 4th of July fireworks show in the 1980s. Music was added to the event and it became a two-day festival and later a four-day festival. The festival also presents a kids' bluegrass camp for young musicians.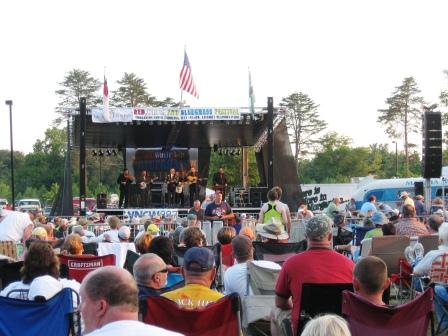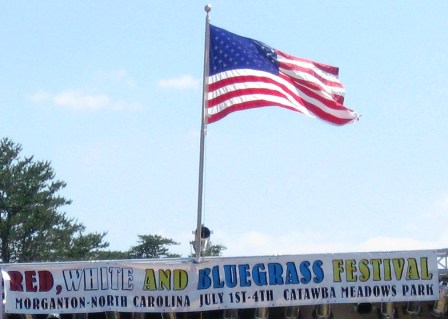 The festival debuted reserved seating in 2013, with 200 chairs in front of the stage (see below), and open space for general admission farther back.
Regardless of your seat, because it's July, even though it's in the foothills, it's plenty hot out. It was at least when we were there for the 2010 show.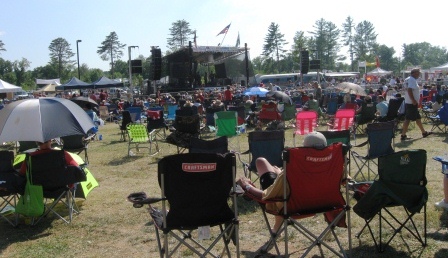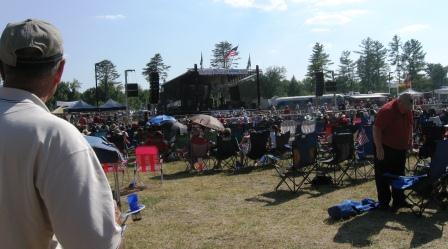 The rear of the field offers a line of trees and some shade.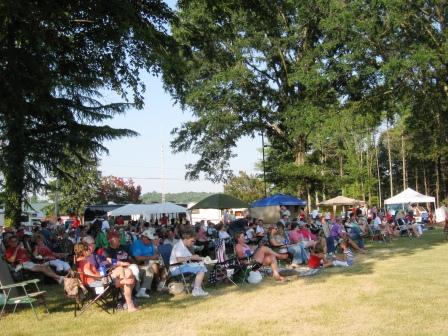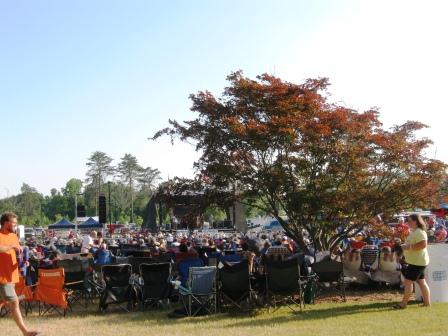 There's also a tent available for seniors.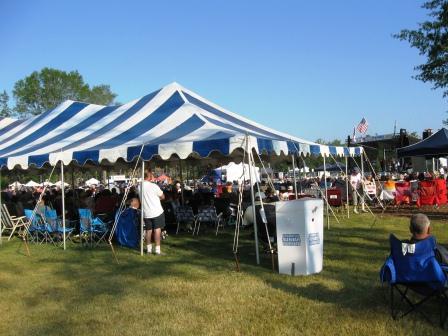 Here's the stage view looking from the back of the seniors' tent.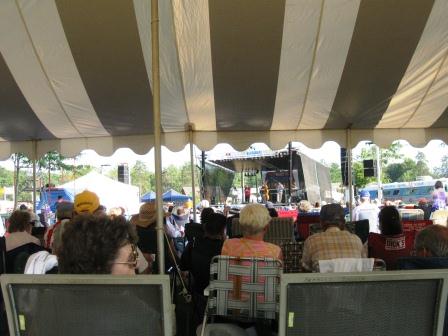 In addition to the amenities of the park - which include four miles of greenway on the Catawba River, a playground, picnic shelters, batting cages, volleyball courts, zip line, climbing wall and an 18-hole disc golf course - the music festival brings some inflatables in for the kids. There are also several food vendors, as well as performers' tents for selling music and souvenirs.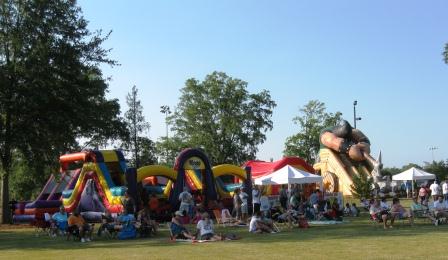 You can meet the stars at their vendor booths. That's Cia and Sandy of Cherryholmes below selling CDs to fans at the 2010 festival.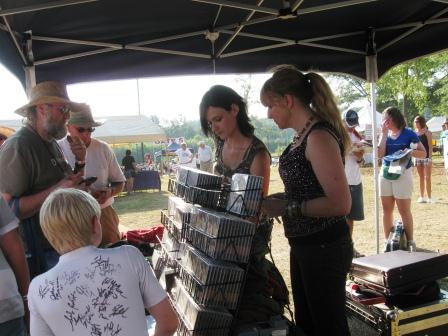 And it's simple to walk to the front and get performance photos, as with Doyle Lawson and Quicksilver on stage in 2010 below.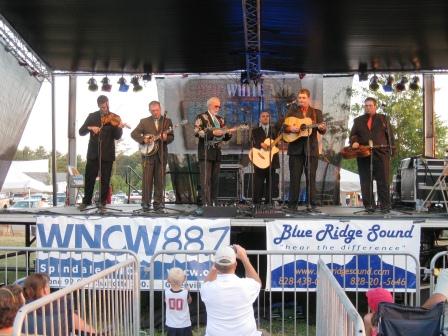 Looking back at the crowd from in front of the stage.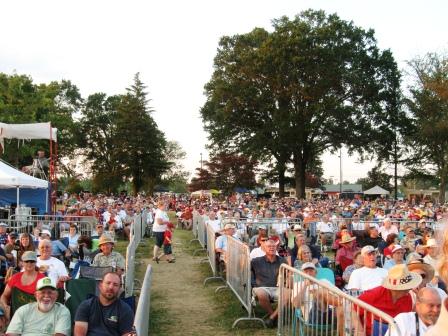 Catawba Meadows Park has plenty of parking and opens to campers for the festival. Golf-cart shuttles run between parking lots and festival gates during the festival.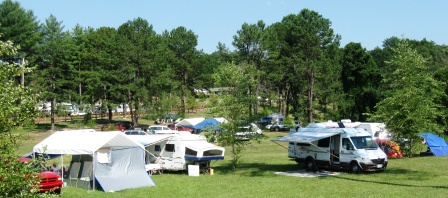 View Catawba Meadows Park in a larger map


Return to July Music Festivals

Go to the Carolina Music Festivals home page.


Visit Our Sister Sites
Carolina Outdoors Guide // This Land, Your Land

PC Nelson Communications

The Medium, The Message


---