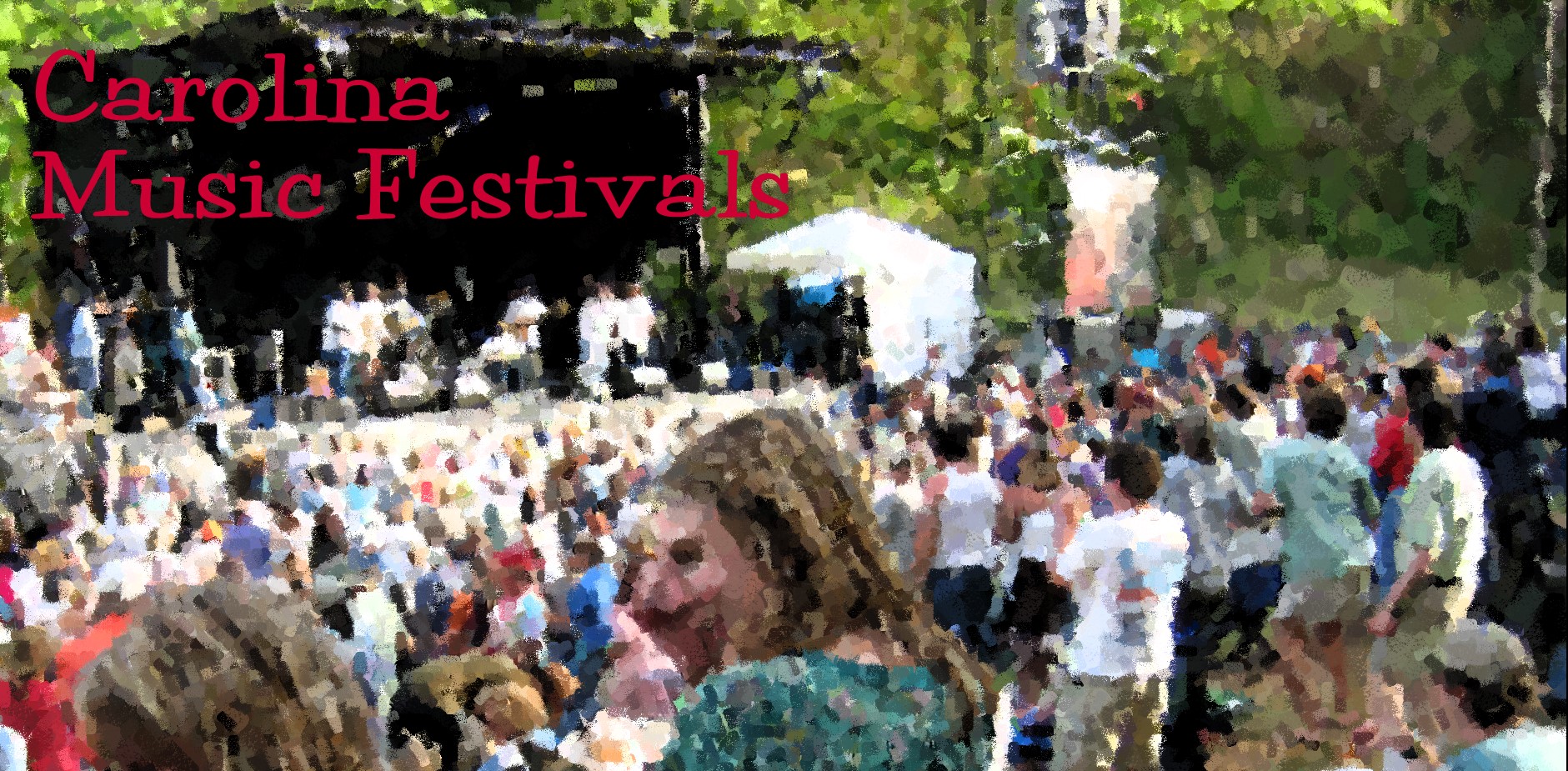 Carolina Music Festivals is a comprehensive calendar and guide to multi-act, daylong or multiple-day music festivals in North Carolina.
** Mobile Users - turn your device sideways for better results. **
March 2018 - North Carolina Music Festivals
Dates and other details may be estimated based on last year's festival until confirmed by festival organizers.
March 16 - 18 Classic Rock'n'Roll Weekend - Asheville
The mountain resort remembers some of the softer sounds of the '60s and '70s.
Artists
The Stranger (Billy Joel tribute), Tusk (Fleetwood Mac tribute), Elaine's Dueling Pianos, Lou Mowad (classical guitar).
Festival site: The Grove Park Inn

View Larger Map
$837 per night and up (check for discounted rates). Includes accommodations, concert tickets, daily breakfast and more.

Must be 18 years old or older.
March 30 - 31 Surry Old Time Fiddlers Convention - Dobson
Two days of activities celebrate the old-time music of Surry County with a Friday night square dance and Saturday competitions for adult and youth (younger than 16) instrumentalists, bands and songwriters, which include cash prizes. Competitions are followed by youth and adult dances, respectively. There will also be luthier displays, jamming, a cake walk and raffles. 2018 is the festival's ninth year.
Artists
TBA. 2017 lineup was Whitetop Mountain Band, New Ballard's Branch Bogtrotters, plus competitors in band, fiddle, banjo, guitar, twin fiddle (adults), folk song, variety, dance, bass (adults).
Festival site: Surry Central High School
7 to 11 p.m. Friday; 11 a.m. to 11 p.m. Saturday.

Friday $5, younger than 13 free; Saturday $5, contestants and younger than 13 free.


Return to the Carolina Music Festivals full-year calendar - home page.




Go to February Music Festivals // Go to April Music Festivals


Visit Our Sister Sites
Carolina Outdoors Guide // This Land, Your Land

PC Nelson Communications


---